Tour Operator Interests
10/19/2022
How Tour Operators Can Take the Guesswork Out of Travel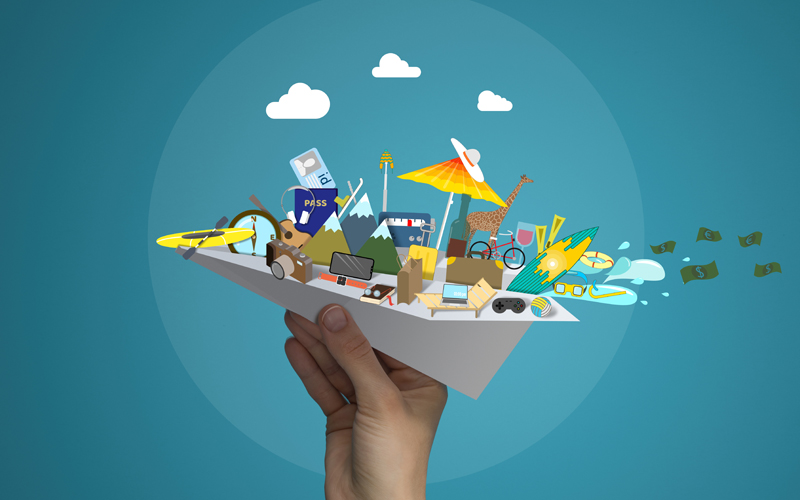 Are you ready to capture your fair share of tour business this fall and winter? If you're not sure, our tips might help.
What a great time to be in the tourism industry! People are excited to travel again, and bookings are on the rise. This means the fall 2023 and winter 2024 travel seasons should feature high consumer demand and strong cashflow.
What's more, tour inventory should be high through yearend and beyond. As a result, consumers will have many great travel opportunities from which to choose, both domestically and globally.
However, not all is sweetness and light. Since business is good, competition will also be high. To get your share of bookings, arrive with your marketing machine humming and your service operation ready to delight. In short, be prepared to take the guesswork out of your customers' future tours.
Travel Choices for Fall 2023
Travelers will likely be spoiled for choice this coming fall and beyond. Whether they want to travel domestically or abroad, their options are essentially unlimited.
Fall is always a great time to travel, and 2023 will be no different. Some great U.S. locations include:
The Berkshires, Massachusetts– The Berkshires is one of the preeminent fall destinations in the U.S. Its leaf peeping is spectacular, as are cultural sites such as Herman Melville and Emily Dickinson's homes and Revolutionary War historic sites.
Taos, New Mexico– The "Land of Enchantment" features art galleries in gorgeous settings, and the fall foliage is among the best in the Southwest. The Enchanted Circle Scenic Byway is a highlight.
The Scottish Highlands, Scotland– The Highlands are world renowned for lovely autumn colors and picture-perfect rivers and lochs. Walkers and hikers will believe they have died and gone to heaven when they arrive in this magical location.
Transylvania, Romania– This destination combines spooky European ambiance, fall colors and historical attractions. Its marque attraction? Count Dracula's Castle— a perfect Halloween expedition.  But, there's no shortage of other impressive medieval castles.
Bavaria, Germany– Bavaria features eye-popping autumnal scenery, historic castles and sprawling beer and wine festivals (Oktoberfest, anyone?). Travelers who like to hike and bike will appreciate the proximity of adult beverages after a long day of physical activity.
If fall doesn't fit a client's schedule, many travel alternatives start in January 2024.
Winter 2024 Travel Options
Whether clients want a winter location conducive to outdoor sports, such as skiing, snowboarding or snowshoeing, or a sea-and-sand destination to escape the winter doldrums, the travel industry has plenty on offer.
Nile River, Egypt– The ability to view ancient sites from the comfort of a Nile River boat and walk through the land that changed world history will make for an unforgettable winter vacation.
Finland– For travelers who like their winter vacations cold and athletic, Finland is the perfect destination. Husky sledding, skiing, snowmobiling and reindeer sled rides will make bracing memories. By evening, travelers will likely see the soul-stirring Northern Lights.
Kerala, India– January and February are delightful times to visit India. The temperatures are pleasant, and the weather is dry, but warm enough to enjoy the beach. Travel highlights include cruising tropical lagoons, attending Kathakali dance performances and eating world-class Indian cuisine.
Oman– Fascinating history, engaging people and exposure to Islamic culture will be the hallmark of any visit to Oman. The local markets, Portuguese forts and picturesque minarets will keep travelers busy snapping photographs in this offbeat world.
Sri Lanka– This beautiful island features a unique mix of English, Dutch and Portuguese cultures. Whether travelers want to spend most of their time at the beach or hiking ancient ruins, there will be no shortage of activities on this storied island.
Taking the Guesswork Out of Upcoming Fall/Winter Travel
Since competition will be high, is your marketing program ready for prime time? Here are some pointers to consider:
Do you know your ideal customer profile? Identify the travelers you're best suited to serve. Every element of your marketing plan and customer-service program must work hard to satisfy those travelers.
Do you know your value proposition? Explain to prospects, orally and in writing, how your tours respond to their unique personal characteristics.
Do you identify your target customer for each tour on your website? Prospects should be able to see at a glance whether their age, budget, accommodation type and included activities fit their preferences. If your web content lacks sufficient descriptors, consider upgrading it soon.
Are you producing rich content to engage prospects and draw them to your website? If you're not publishing informative content and compelling photos on your site, the time to start is now.
Is your website optimized? It should have an easy-to-navigate format, highly informative content and social proof (customer testimonials and reviews). It should also be optimized for search engines, have enticing calls to action on every page and be mobile-friendly.
Do you capture contact information for travelers who've expressed interest in one of your tours? If not, you should be! And, you should drip emails periodically on them, while also engaging with them on your social media platforms.
Are you making good use of email marketing? Your email distribution list should be current, and it is highly beneficial to stay top-of-mind by sending periodic— but regular— newsletters to those on your list. Your email content should be engaging, enticing readers to click through to your fall 2023 or winter 2024 travel offers.
Are you able to smoothly capture online bookings? You should be "open" 24/7, offer an easy and safe payment system, provide instant confirmations, allow convenient cancellation and rebooking, among other features.
Do you send automatic email remainders for approaching tours? In such messages, remind clients when to arrive and also provide them a self-check-in option.
Do you have a cancellation policy? More importantly, do you enforce it?
In short, to take the guesswork out of your clients' travel this fall and winter, you must thrill them at every point in their relationship with you. This starts when they're first considering your tour and ends when they arrive home. Are you ready to make it happen?
Are you satisfied with your tour operator errors and omissions (E&O) insurance? As E&O specialists for travel professionals, we provide tour operator coverage for as low as $278.42 per month. To learn more, visit our website.