Tour Operator Interests
10/14/2022
Top 10 Ways to Grow Your Tour Business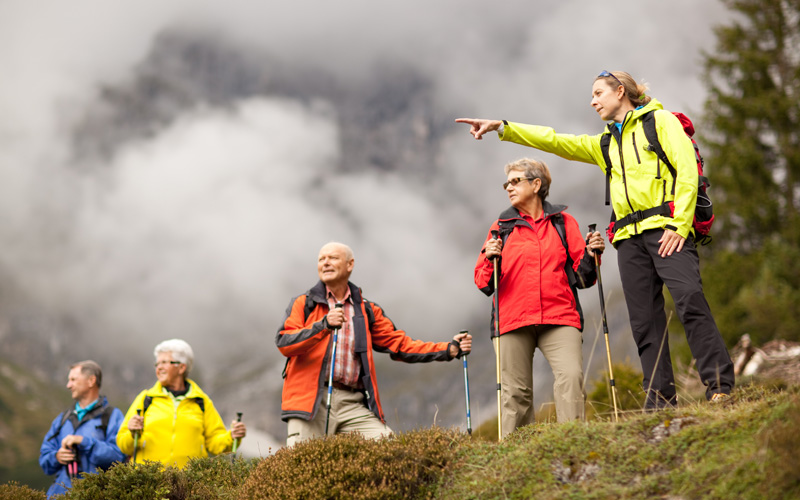 As a travel executive, it is imperative to stay up-to-date on industry trends so that you can continue to grow your business and remain competitive. This may involve constantly exploring new marketing strategies or finding creative ways to improve customer retention. Here are the top ten tips to help you achieve these goals and more:
Build Your Personal Brand– When it comes to marketing your tour business, it is essential to establish yourself as an authority in the field. You can then leverage your personal brand to buoy the success of your business. This means you must remain well-informed on the latest trends and continuously share your knowledge with others. You accomplish this by writing articles or blogs, producing a video series, sharing information via your professional social media channels, giving presentations, or even appearing as a guest on podcasts or radio shows. Demonstrating your credibility to potential or existing customers will help validate you as a trustworthy resource and partner.
Develop Packages to Delight Trendy Tourists– It is important to keep up with emerging industry trends and adapt your business model accordingly. This will help ensure you are able to offer your customers the best possible experience, whether they are planning a long getaway or a fun-filled weekend trip. One trend that is currently gaining traction is experiential travel. This type of tourism allows guests to immerse themselves in local culture and experience everything the destination has to offer. Consider trends like this when modifying your offerings and marketing strategies.
Customize Your Customers' Experiences– One way to set yourself apart from the competition and grow your tourism business is by offering a personalized experience to each customer. This can be achieved by creating unique packages tailored to the individual needs and preferences of your guests. The more unique the experience, the more enticing and exciting the trip will sound when your customer discusses their trip with friends and family and shares images on social media. This enthusiasm opens the door for pleased clients to drop your name as the coordinator of such a special trip to those left feeling a little green with envy.
Polish Your Reputation– Maintaining a positive reputation is essential for any business and is especially important for companies in the travel industry. In today's digital age, bad reviews spread like wildfire, and they can hurt your business; therefore, it is important to make sure you are doing everything you can to encourage positive customer reviews and address any negative ones as soon as possible.
Keep Your Customers Coming Back– It is incredibly important to focus on customer retention, as this will help you maintain a steady stream of revenue. A report by Marius Kiniulis states that it costs a staggering seven times more to attract a new customer than it does to nurture an existing one, and increasing customer retention by 5% can grow your profits up to 95%. In the travel industry, there are different approaches to ensure customers return to you to book future trips. One of the primary factors is providing memorable, personal experiences for your clients, then recalling and inserting small details about their previous trips into future communications. Asking someone how their honeymoon went or what their favorite activity was by listing a few you had planned on their behalf brings back a flood of happy memories and positive feelings toward you, as you provided the foundation for making those moments special. A tip for helping flush out a communications calendar with regular outreach to your customers: Periodically send emails encouraging them to stay in touch with perks, like discounts or a loyalty program.
Don't Miss the Boat– It's important to understand your audience and adjust your marketing efforts seasonally. To be most effective, it is important to tailor your marketing and advertising campaigns to the specific season. For example, if you are a tour operator who specializes in summer travel, you will want to ramp up your marketing and advertising efforts in early spring and follow through in the summer months.
Serve All Audiences– Don't pigeonhole yourself into one type of customer or buying cycle. Of course, it's important to have a specialty, but to operate a well-rounded business, you must ensure your company demonstrates that it's there to help every type of traveler. For example, targeting only people looking to book a summer vacation would be extremely limiting to your customer reach. And, marketing to those in the planning stage is just as important as reaching people who are already mid-trip! Through a combination of digital and print ad campaigns, such as Facebook advertising or ads in a local newspaper or tourism bureau's publication, you can help travelers book last-minute activities.
Use Data to Your Advantage– As a travel professional, it is important to make use of data and statistics to help grow your tourism business. Today's booking software can be a great resource for this, as it can provide you with valuable insights into customer behavior. Knowing information like when your peak booking season occurs can be used to improve your marketing strategy and target potential customers more effectively. Additionally, knowing the majority of travel reservations are made online, it is critical to offer online booking options that cater to your digital crowd, while still offering one-on-one service for your analog clients.
Employ Paid Search Advertising– One marketing channel you should be taking advantage of is paid search advertising. With this marketing tool and know-how, you can ensure ads for your tour business are placed at the top of the search results page for relevant keywords. This will allow you to reach more potential customers and increase traffic to your website for a scalable investment.
Test Your Website Across Various Devices– More and more people are using devices other than desktop computers to access the internet. This means that it is important to make sure that your website is optimized for not only desktop viewing, but for mobile devices and tablets as well. You can do this by running website checks regularly to see how your website looks and functions on different devices and screen sizes. Additionally, you can use Google Analytics to track how people are accessing your website to make relevant improvements. By making sure your website is accessible to everyone, you will be able to reach a wider audience and grow your tour business.
By following the tips above, you will be able to grow your tour business and provide your customers with an exceptional experience. 
Regardless of everyone's best efforts, there may be a time when a customer feels as though their trip did not go as promised. This can be a tricky and potentially expensive allegation for your business to navigate; however, with the right errors & omissions (E&O) insurance, you will not only receive expert guidance but financial protection as well.
If you are not currently protected by Travel Agent E&O Insurance or if your current insurer isn't meeting your needs, reach out to the experts at 360 Coverage Pros for a consultation. As E&O specialists for travel agents, agencies, and tour operators, we can advise you on the best plan for your needs— starting as low as $25.67 per month. To learn more, visit our website.