Tour Operator Interests
08/09/2022
Why Do I Need Tour Operator Insurance?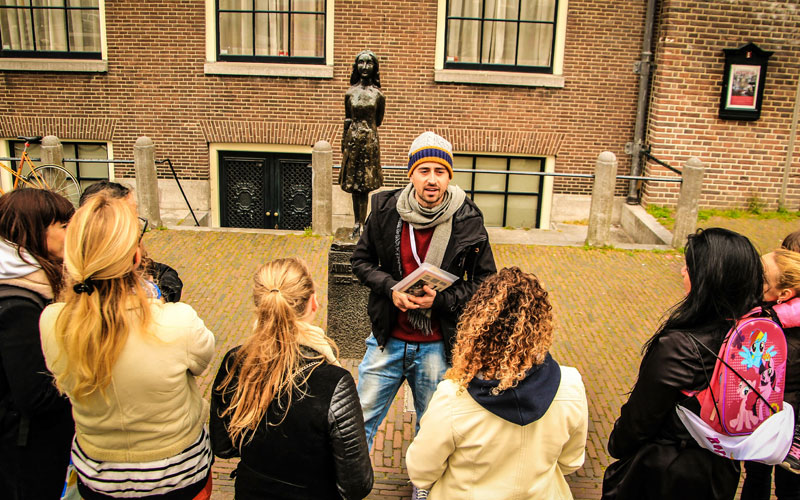 Being a tour operator is an inherently risky business. Should you amass a cash cushion to pay for unexpected customer claims or buy insurance to protect yourself? In most cases, insurance is the most affordable and practical solution.
Tour disruptions due to a global pandemic. Injuries sustained in a wild-animal mauling. Tourists drowning after an excursion-boat capsizing. These are just three recent examples of unforeseen events that put tour operators in legal— and financial— jeopardy.
Here's the sobering reality: Your tour business is in a perpetual state of legal peril. Whether you end up financially responsible for accidents and mistakes depends on your ability to mount a robust legal defense. Tour operators with professional liability insurance and errors and omissions (E&O) insurance are more likely to receive an aggressive defense than those lacking such coverage. Why? Because their insurance pays for it.
What Is Tour Operator Insurance?
Tour operator insurance refers to coverage that protects you against E&O and general liability claims. How does it work? It generates funds to hire a lawyer as well as to pay for financial judgments or settlements if you lose your case. Not only does tour operator insurance shield your personal and business assets against client claims, it also pays attorneys to make nuisance lawsuits disappear.
Tour operator insurance covers you if a guest gets injured or suffers a financial loss during one of your tours. If this happens, your insurer will:
Supply you with an approved defense attorney at no extra expense to you.
Assign a claims adjuster to handle your case.
Hire expert witnesses to buttress your case.
Pay for arbitration, mediation or other forms of alternative dispute resolution.
Pay for court administrative expenses.
As long as you keep your policy in force, your insurer will handle these claims for you. Without insurance, you will be personally responsible for all legal expenses— leaving your business and personal assets vulnerable to third-party confiscation.
Here's the bottom line: Recent history shows that the only constant in the travel business is the unexpected. When something or someone causes client injuries, property damage or financial loss, your legal exposure can be extreme. If you haven't insured yourself against this risk, the time to do so is now.
What Is Tour Operator Professional Liability Insurance
Professional liability or errors and omissions insurance protects you and your business from common mistakes which occur while rendering any level of your professional travel services. Not only does this insurance protect you from slip-ups on client documents, plans, or itineraries, but it also protects you from allegations or claims of damages brought forth by clients or third parties while your clients are on their trip(s); common allegations are generally related to some form of bodily injury or property damage. Additionally, clients who may have a negative experience as a result of proceedings within your control may feel obligated to stir up allegations revolving around your professional services, offerings, or lack thereof.  When there is a rift between a client's expectations and what they ultimately receive, they may end up blaming you for the shortfall, whether it is your fault or not. If they're upset enough, or have experienced true damages during their bookings, they may be inclined to use the legal system to seek out financial relief.
Lawsuits against travel professionals are fairly commonplace. If client(s) believe you hurt them physically, emotionally or financially, or they simply perceive some sort of wrongdoing, they can sue.
Fortunately, having errors and omissions (E&O) insurance mitigates the risks of providing travel services to clients. E&O insurance provides legal counsel, defense, and related expenses when sued for professional negligence or as a result of client bodily injury or property damage stemming from allegations against you, your business, or your staff. E&O also provides peace of mind in the event you are held liable in court for damages. Specialized protection through 360 Coverage Pros can help you dismiss frivolous lawsuits and also provides a 24/7 legal hotline for advisement when you need it most, even before a claim is filed against you. Once your liability risks are transferred to an insurance company you'll be able to full devote yourself to your tour business and growth.
360 Coverage Pros offers Errors and Omissions (E&O) insurance programs for travel agents, travel agencies, tour operators, and meeting & event planners. To learn more, visit our website.
Risks for Contracted Services
If you run into financial difficulty, you might have trouble paying for the services needed for your group tour. This can be a serious problem when a trip is in process. Normally, payment disputes are handled under the law of contracts. But, sometimes, a dispute between a tour operator and a supplier results from the operator's negligence. This can lead to E&O litigation.
Common Risks That Tour Operators Can Face
Operating a tour business isn't for the faint-hearted. There's always the possibility of guests getting injured or worse, or their possessions might get damaged or lost. Plus, there's a host of risk exposures arising from you or one of your employees making professional mistakes or failing to do something important.
Risks for Contracted Services
If you run into financial difficulty, you might have trouble paying for the services needed for your group tour. This can be a serious problem when a trip is in process. Normally, payment disputes are handled under the law of contracts. But, sometimes, a dispute between a tour operator and a supplier results from the operator's negligence. This can lead to E&O litigation.
Service and Experience Delivery
Since tour operators contract with local firms for client services, travelers may experience a gap between what they thought they purchased and what they actually received during a trip. When the expectation gap is severe, customers may allege misrepresentation, resulting in litigation against the tour operator.
Contract Language Matters
An adhesion contract is a legal agreement in which one party imposes nonnegotiable terms on another. Tour-operator consumer agreements may result in adhesion contracts. Although they help facilitate doing business— imagine if each traveler within a group had the ability to negotiate a customized contract— you must be careful not to impose onerous terms with these instruments. For example, if a contract requires excessive cancellation or change fees or imposes overly broad liability disclaimers, clients might feel abused and file litigation against their operator. If a court rules that one or several contract terms are unfair, it could result in an entirely voided contract.
Carefully Manage Client Expectations
Enticing clients to purchase a tour can lead an operator to misrepresent the offering by making it sound overly attractive or including travel components not on the itinerary. When there's a gap between client expectations and the tour experience received lawsuits might ensue.
Other Risks for Tour Operators
Other general liability exposures can occur because the operator says something negative about a competitor's business, which sues for defamation. Or someone on the operations team mistakenly uses a copyrighted photo in a new marketing brochure, leading to a lawsuit claiming copyright infringement.
The point is, whether something injures a guest or damages their property or a professional error or omission causes a customer to lose money, the potential operator losses can easily reach five or six figures or more. Unless you have a large emergency fund to pay for them out of pocket, you should protect yourself by purchasing tour operator insurance.
If you currently don't have tour operator insurance, consider purchasing a policy today from 360 Coverage Pros. As insurance specialists for tour operators, we provide coverage for as low as $278.42 per month. To learn more , visit our website.