Travel Agent Interests
01/23/2023
Travel Advisors: Travel is Back, Safe and Strong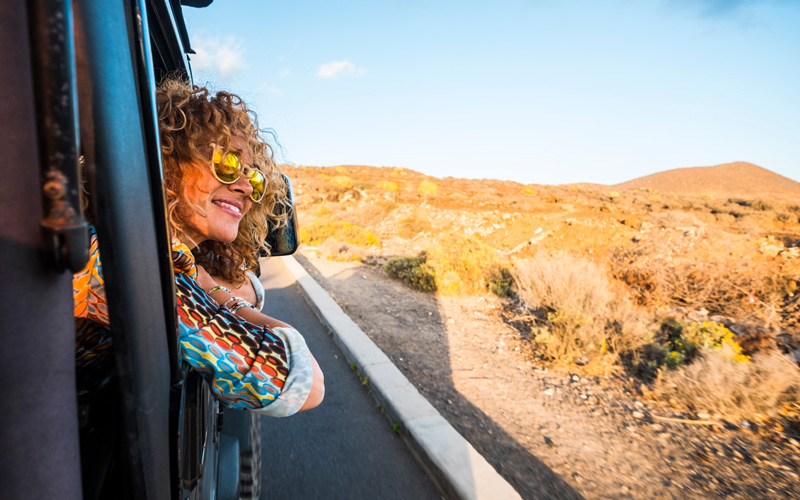 Travel Industry Rebounds Post Pandemic
It's no secret the coronavirus has had a devastating impact on the travel industry. Planes were grounded, hotels closed their doors and vacations were canceled en masse. However, as vaccines became available and case numbers have declined, travel is back. Businesses are allowing employees to travel again and people are itching to get out of the house and take a vacation. While the demand for travel agency services was all but stopped at the height of the pandemic, both businesses and individuals are returning to travel agents for support at higher rates than ever before.
Travel Agents Provide Real Value
Even though concerns surrounding the coronavirus have tamped down quite a bit, planning travel can be a daunting task. That's where travel agents come in. Travel advisor support means expert knowledge and resources to help travelers find the safest and most enjoyable options available. And, as the demand for their services continues to grow, so does their importance in the travel industry.
The pandemic may have dealt a severe blow to the travel industry, but it has also highlighted the important role travel agents play in making vacations and business travel possible. As the industry bounces back, it's more important than ever to stay updated on all the latest safety guidelines. Your clients are paying you to give them confidence and peace of mind that the trip they are investing in will be successful and relatively stress free.
Here are some reasons why your prospective clients should book their travel with a travel agent like you:
Safety– When the coronavirus hit, it changed everything. Suddenly safety became a top concern for travelers and travel advisors alike— so much that now there is an emphasis on ensuring safety during every trip rather than just selective destinations or packages. Today there is a keen focus on ensuring everyone enjoys their vacation, or has a successful business, trip without worrying about their health and safety. Travel advisors work tirelessly to make sure their clients can travel safely. They can provide valuable insights into preferred destinations, and, just as importantly, caution travelers about those that should be avoided. They help navigate all the new obstacles and restrictions so clients can relax and enjoy. Read more here about how travel agents work to ensure their clients are safe while traveling.
Support– Travel advisor support is convenient and takes the hard work of planning off the client's plate. Travel agents are able to provide both business travel support and vacation travel support. They have the latest news on where to go and not go, as well as tools to help plan out every detail— from booking flights or hotels to getting reimbursed by an insurer if something goes wrong along the way.
Leverage– Booking with a travel agent means tapping into their personal network of industry contacts and relationships. These relationships matter when things go wrong on a trip, or when changes to an itinerary are requested. Having a travel agent means having someone who can pick up the phone and speak to the right person at the airline, hotel or rental car company to get things sorted out. Travel agents also have access to exclusive deals and discounts that aren't found anywhere else. In addition, they can often negotiate upgrades and extras that can enhance the overall travel experience.
Insurance– With so many different travel insurance plans on the market, it can be difficult to know which one is the right fit. Travel advisors have done the research and can help find a plan that meets the client's needs and budget. They can also provide guidance on what types of coverages are needed, depending on the destination and activities.
Savings– Hidden fees are the bane of every traveler's existence. These small costs add up quickly and suddenly make a vacation less dreamy than expected— especially if there are additional charges for things like baggage handling or Wi-Fi access at the hotel before booking. A travel advisor is a guide through avoiding these pitfalls by making sure their clients know what is included in fares ahead of time so everything runs smoothly while traveling— even those pesky housekeeping charges found throughout many hotels today, which seemingly come out every day just after breakfast.
Community– Working with a travel advisor is not only helpful but also supports small businesses. Many agencies had huge losses in 2020 and 2021, yet they continued to help their clients plan trips while keeping their passion alive by focusing on brighter days.
The coronavirus pandemic has made travel advisor support an attractive option for travelers and increased the demand for their services. There are many reasons to have a travel agent in today's complex world, from ensuring safety, receiving on-demand support, savings, protection and, ultimately, giving clients the confidence and peace of mind they need to travel.
Equally as important as protecting your clients is protecting your business. In this increasingly complex travel industry, it's impossible to satisfy all of your customers all of the time. To protect yourself, make sure to buy errors and omissions (E&O) insurance from a trusted insurance provider.
Why Travel Agents Need E&O Insurance Coverage
What is E&O insurance? It's a form of insurance that protects you when mistakes occur that financially injure a client. When this happens, your insurer will:
Supply you with an approved defense attorney at no extra expense to you.
Assign a claims adjuster to handle your case.
Hire expert witnesses to buttress your case.
Pay for arbitration, mediation or other forms of alternative dispute resolution.
Pay for court administrative expenses.
Pay for legal settlements and judgments against you should you lose your case in court.
The total cost to resolve an E&O claim can reach five figures or more. As long as you keep your coverage in force, your insurer will pay these expenses for you. Without insurance, you'll be personally responsible for them, potentially putting your business and personal assets at risk.
If you currently don't have tour operator E&O insurance or your insurer isn't meeting your needs, consider doing business with 360 Coverage Pros. As E&O specialists for travel agents, agencies and tour operators, we provide coverage for as low as $29.33 per month. To learn more, visit our website.