Travel Agent Interests
11/30/2022
Travel Trends That Travel Professional Agents and Agencies Should Watch for in 2023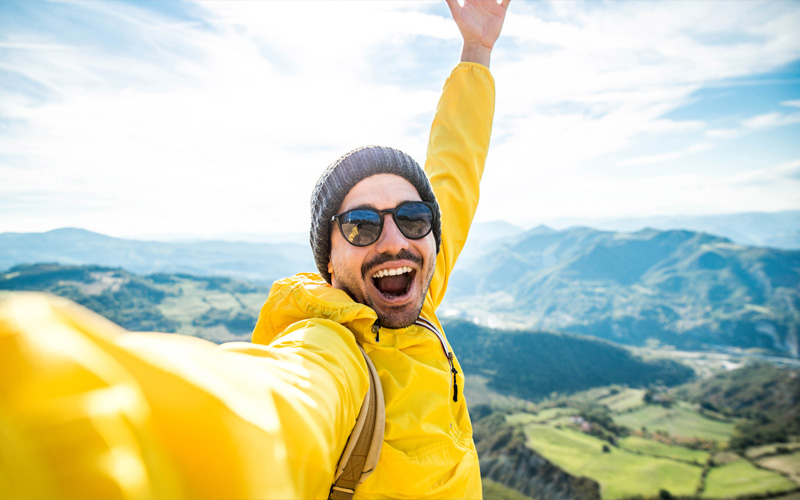 With COVID restrictions lifting in most countries, we are traveling for business and pleasure once again. As with many habits affected by the COVID-19 pandemic, the way we view travel and move about the world has changed, which has resulted in several new travel trends. Whether it's millennials choosing to use a travel agent to plan their next trip or a sudden wave of free-offer discounts and incentives for choosing a particular airline or cruise, travel trends are a sign of the (new) times. Here's what travel advisors can expect in 2023 as the industry experiences an uptick in travel arrangements.
New Views on Corporate Travel
Because more folks are working from home, business travel has been slow to reemerge. But the less we view COVID-19 as affecting our daily living, the better the prospects are. Long-postponed business meetings are finally taking place, and conferences and business trips are on the rise.
Travel advisors can expect a fresh look at corporate travel lodgings, with an emphasis on private rentals as opposed to traditional hotel rooms, both to save money and to bridge the supply gap. In addition, expect more "bleisure" travel (a combo business-leisure trip) and "return to base" travel, where, instead of commuting to an office, employees instead travel to a corporate headquarters or central site for occasional meetings.
Increase in Travel Spending
One thing's for sure — people are ready to venture out into the world again. After a couple years cooped up at home, the call to seize the day is strong. Travelers dream about that big trip they've always wanted to take or a closer-to-home, multigenerational vacation to catch up with extended family. Expedia has reported in its 2022 Travel Trends Report that 68% of respondents are ready to go bigger than ever on their next trip.
Tour operators are listening, and they are starting to offer incentives, better customer service, increased loyalty program perks, and more. Travel operator trends are not, however, just far-flung GOAT (greatest of all time) vacations. The majority of American travelers plan to travel domestically, perhaps flying to warm-weather destinations like Hawaii, Florida, and Arizona or taking epic road trips within the Lower 48.
Spontaneous Travel Is on the Rise
With COVID-19 variants in the air, the chance of travel restriction reinstatements, and changing work and school schedules, travelers are leerier of planning too far ahead. The flexibility seen in the industry during the thick of COVID-19 is decreasing, and no one wants to throw away their travel dollars in the event they have to cancel their trip.
In response, travel operator trends are focused on spontaneous get-out-of-town decisions, with last-minute incentives such as free nights, reduced rates, and added amenities. Travel advisors should be on the lookout for these final-hour incentives to drive bookings throughout 2023.
More Off-the-Grid Travel
Many travelers are embracing eco-friendly trips, camping, and cabin stays more than ever before in an attempt to get away from it all. Travel agents should stay up to date on tour operators offering nature-centric and wildlife-viewing tours, conservation-minded travel, voluntourism opportunities, and local travel that decreases one's carbon footprint.
Bucket-List Travel
At the same time that some travelers are going back to basics, plenty of individuals are ready to go that extra mile — both literally and figuratively. They're ready to make up for lost time by venturing far beyond their comfort zone. Don't be surprised by an uptick in African safaris, Costa Rican rainforest tours, hot-air balloon rides in Cappadocia, and everything in between. Along these lines, experiential travel is on the rise, with folks wanting to travel authentically. This might mean anything from cooking classes in Cambodia to behind-the-scenes art tours at the Louvre.
More Reliance on Travel Advisors
Recognizing that they're short on time to plan but still wanting to travel, millennials are relying on travel advisors more than ever for their knowledge and experience. When you connect with these travelers, you're likely looking at repeat business in the future. These individuals know they can turn to you for trips that accommodate their budget and travel style because you have taken the time to get to know them. This generation views travel agents more as the advisors and experts in their field that they are, as opposed to someone who just books flights.
Network to Stay on Top of Travel Trends
To keep abreast of top travel trends in 2023, network within your field as much as possible. You'll learn new ways to navigate new developments in the travel industry, get to know emerging destinations, and be in a better place to receive support from your travel agent peers. Stay on top of your game as the travel landscape changes in 2023 and beyond.