Travel Professional Interests
03/02/2023
Growing Your Travel Professional Business in 2023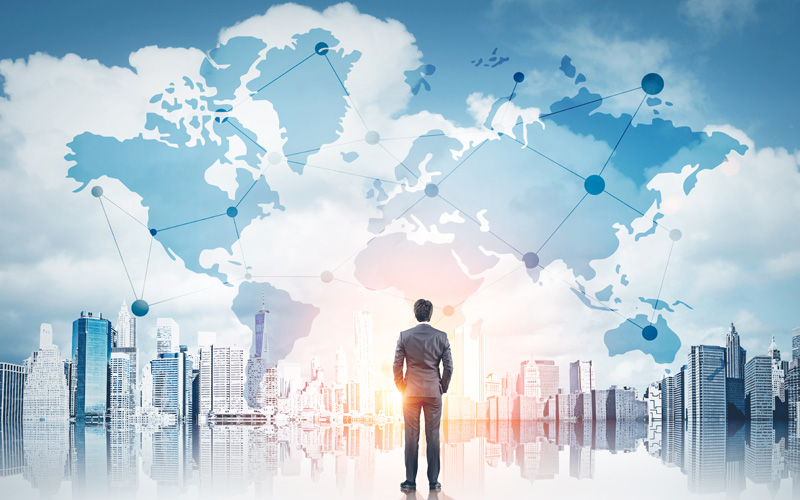 Do you want to grow your travel business in 2023? Working on your vision, plan and personal development will increase your odds of success.
As 2022 comes to a close, travel advisors are now planning how to grow their businesses in 2023.
When you think about acquiring new clients, do you start by brainstorming new marketing tactics? That's common, as travel agents often view growth through a marketing lens. But, we suggest a different approach. Before committing to new marketing initiatives, pull the camera back to address three fundamental questions:
Do you have a vision for your business?
Does your business have a plan?
How will you further develop your travel-industry expertise in 2023?
Let's discuss each of these questions in turn.
Do You Have a Vision for Your Business?
Can you describe the travel business you want to build? Does this vision express your personal identity? Is it exciting? Does it challenge you? Does it nourish your soul?
If you answered "no" to most or all of these questions, it's time to craft a vision statement for your business. What's a vision statement? It's two- to three-sentences that describe the main values of your company to someone who knows nothing about it. You want to describe your mission, services, target clientele and specialties. Be specific, but also concise and easy to consume and remember.
When you're done, ponder it for a few days. Do you still want to build the business it describes? How far off are your current business practices from your vision statement? Is it possible to bridge the gap? Do you want to bridge it? If you do, will the result satisfy you? And, will it justify all the sacrifices you've made and will make in the future?
Assuming your answers to these are positive, it's time to address the next fundamental question.
Does Your Business Have a Plan?
Start by defining your goals as a travel professional for the year ahead. Some of these will be financial. How much sales growth do you envision? How many new clients would you like to acquire? What margin enhancements are necessary? Also, make goals about your tour and cruise offerings, travel supplier relationships, new specialties and more. You'll also want to define marketing goals, tools, platforms and campaigns.
Here's another way to view travel agent goals: They bridge your business vision with its current status. Without goals, you won't be able to move your firm closer to its ideal state. Whether this will happen depends on how well you craft your objectives. Business experts suggest travel advisor and tour operator goals be SMART: Specific, Measurable, Attainable, Relevant and Timely.
Vague goals have little value. If you don't know what actions to take after reading them, they're bad goals. Similarly, if you can't measure their output, you'll never know whether you made progress. Scrap goals that are so difficult you'll likely give up before you start or so easy that you'll have no interest in tackling them.
Relevant goals relate to your business challenges; otherwise, why would you waste time implementing them?
Finally, goals should be timely in order to make an impact during your target period. For example, if you want to penetrate a specialty travel market in 2024, is that relevant for your 2023 plan?
Since most travel advisors view growth as necessary, your plan's marketing goals will be a high priority. If you aggregate them in one section of your document, they will help build your 2023 marketing plan.
Your plan should define who your preferred customers are, how you'll find and approach them, which marketing platforms you'll use and define your traditional and digital advertising initiatives. Also, describe your 2023 content strategy, which will be a powerful way to drive prospects to your website.
As you develop your business plan, try not to spread yourself too thin. You're better off doing a good job implementing a small number of goals than poorly executing a large number.
Finally, once you've identified your business goals for 2023, keep them highly visible throughout the year. Every day, engage in multiple goal-driven behaviors. The whole planning exercise will be a waste of time if you don't.
How Will You Further Develop Your Travel-Industry Expertise in 2023?
The world of travel never stops evolving. That's why you should continually learn about it. Professional development is so important that you should develop goals for it, as you do other aspects of your business.
Here's a valuable framework for thinking about your professional development. It depends on four types of learning:
Acquiring knowledge
Establishing attitudes
Growing skills
Making habits
Knowledge is the objective information you need to do your job competently. This includes understanding booking platforms, knowing various types of cruise ships and being familiar with the U.S. State Department's travel alert system. Knowledge also consists of the frameworks you store in your brain that help solve problems.
Attitude consists of the emotions you bring to work. You might have an upbeat, can-do attitude when dealing with new problems, or you might be pessimistic. These reactions don't come automatically. They are learned behaviors that take many years to develop.
Skills are observable characteristics, like knowing how to speak to complaining clients or how to uncover information from a travel supplier contract. One way to distinguish skills from knowledge is that you can schedule a skill-based behavior on your calendar. However, you can't schedule knowledge— it either resides in your brain or doesn't.
Habits integrate knowledge, attitudes and skills to achieve a business objective. The goal of learning is to establish as many productive habits as possible. Without them, attaining your business goals will be impossible.
To take your business to the next level in 2023, think analytically about what you need to learn. Are you deficient in one or more hard skills (specific business tasks) or soft skills (those that relate to people such as listening)? Do you need to expand your knowledge of a particular mode of travel (cruises, flights or tours) or regions of the world?
Mitigate Your Professional Liability Risks in 2023
With thorough planning and execution, 2023 could be a strong growth year for your business. However, the last thing you want is for an unforeseen event to jeopardize your progress. Insuring your business against potential losses will prevent this from happening.
There are multiple forms of insurance to consider for your business. One of the most important is errors and omissions (E&O) insurance. This coverage will pay for an attorney to defend you against allegations of professional negligence and any financial judgments or settlements a court imposes on you.
The total cost to settle an E&O claim can quickly amount to five figures or more. As long as you keep your travel agent E&O insurance policy, your insurance company will handle these expenses on your behalf. Without insurance, you will be personally on the hook for them, leaving your assets vulnerable to attack. No travel professional needs or wants that weight on their shoulders.
360 Coverage Pros offers E&O insurance for travel agents, travel agencies and tour operators. Policies are available for as low as $25.67 per month. To learn more, visit our website.