Travel Professional Interests
10/04/2022
Supporting Travel Agents, Agencies and Tour Operators Through Uncertain Times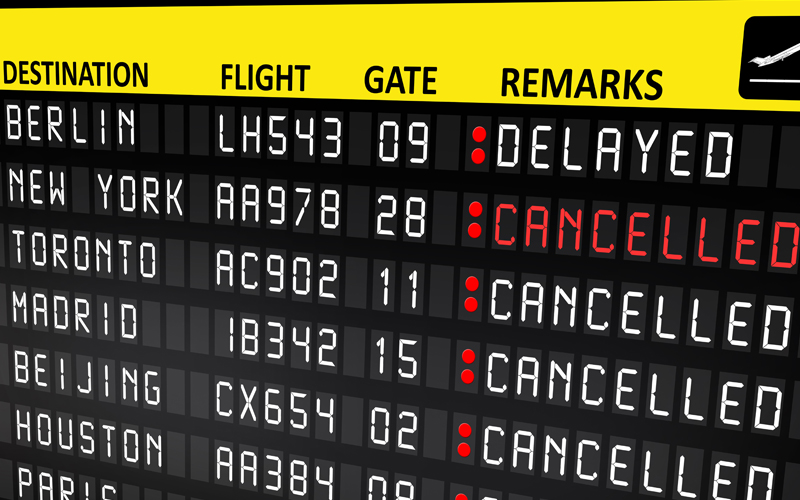 Getting through the peaks of Coronavirus was sure to teach the travel industry a couple of lessons.
What did we learn?
The importance of having E&O professional liability insurance protection to start. A common scenario in the past couple of years has been traveling during COVID-19 and gambling with the changing safety restrictions, travel bans, testing, masking, and vaccinations. Guidelines are different everywhere you go and are still changing frequently.
Whether you're a small business, travel agency, or tour operator that assisted your traveling customers along their journey, you are on the hook for when cancellations, refunds or reschedules come up due to COVID-19. You may have other policies in place that protect you from these types of occurrences but having E&O professional liability insurance can also provide you with additional layers of protection. Even with COVID-19 news slowing down, it's more apparent that E&O professional liability insurance is a must-have.
That's where we come in, 360 Coverage Pros, to advise you on your best options for this type of coverage. 360 Coverage Pros is an E&O professional liability insurance leader in the industry, supporting travel professionals of all kinds including travel agents, travel agencies, and tour operators. Client expectations will always be high; shortfallings and misinterpretations can be perceived as negligence and travel professionals may face litigation as a result. When your clients' money is on the line, you must be sure that you have all your bases covered. E&O protection for your travel-related business not only shields your business resources against client litigation but also safeguards your livelihood. For travel agents who have clients with high expectations, having an insurance buffer can provide tremendous peace of mind.
360 Coverage Pros makes E&O easy by providing comprehensive and customizable options that fit your needs.
High limit coverage at low monthly rates.
Easy online application and instant proof of insurance.
24/7 legal advice hotline.
Coverage for legal fees, settlements, court judgments, and other related costs.
Preferred rates with "A" rated carriers.
Continued support from a dedicated account management team.
Additional built-in coverage, including bodily injury, property damage liability, reimbursement of uninsured medical expenses, and much more.
Now's the perfect time to consider buying the protection that will pay off and put your risks behind you.
The Importance of Having E&O Insurance
If your trips go according to plan, chances are your customers will return home full of happy memories. But in the unlikely event something goes awry, they might decide to file a legal claim against you. It's essential to have E&O insurance to protect yourself should an issue arise.
What is E&O coverage? It's a form of insurance that covers you when you make a mistake or forget to do something that financially injures a client. When this happens, your insurer will:
Supply you with an approved defense attorney at no extra expense to you.
Assign a claims adjuster to handle your case.
Hire expert witnesses to buttress your case.
Pay for arbitration, mediation, or other forms of alternative dispute resolution.
Pay for court administrative expenses.
Pay for legal settlements and judgments against you should you lose your case in court.
The total cost to resolve an E&O claim can easily reach five or six figures or more. As long as you keep your coverage in force, your insurer will pay these expenses for you. Without insurance, you will be personally responsible for them, exposing your business and personal assets to legal assault. Don't let this happen to you.
If you currently don't have E&O insurance or your insurer isn't meeting your needs, consider doing business with 360 Coverage Pros. As E&O specialists for travel agents, agencies, and tour operators, we provide coverage for as low as $25.67 per month. To learn more, visit our website.