Veterinarian Interests
06/14/2022
5 Unforgettable Marketing Ideas for Veterinarians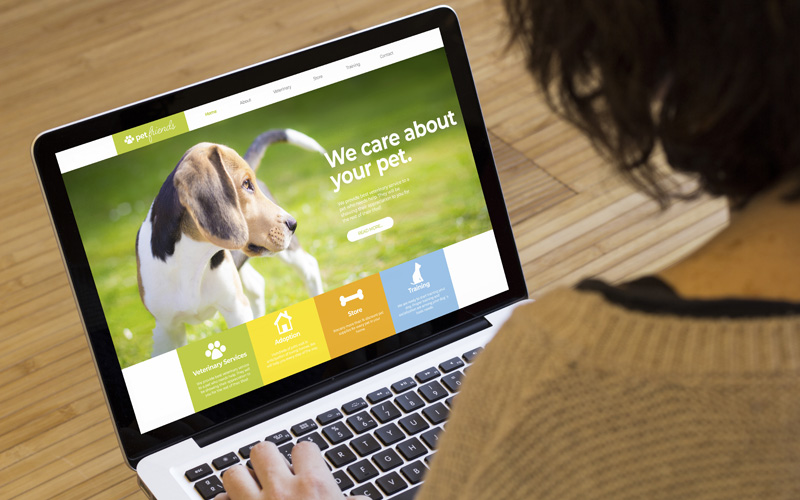 Want to take your practice marketing to the next level? Master these five important marketing concepts.
Email database and text messaging
Social media marketing
Facebook custom audience
Prospect/client e-newsletters
Town/city hall pet-license database
Email database and text messaging
Email marketing is an effective and affordable way to promote your veterinary practice. It's effective because prospects and clients have opted-in to see your messages. This makes consumers more likely to open them. Your emails are also more effective at generating clickthroughs to your target web page.
However, before doing email marketing, you should create an email database. Your client list application must integrate with the program you plan to use for email distribution.
Importing existing clients into your list is step one. Next, begin harvesting additional prospects for your email list. These might include:
People who download a content resource from your website.
Prospects who subscribe to receive your practice e-newsletter.
Names gathered at community events.
Referrals that current clients have given you.
Once you have your email list and distribution applications ready, start thinking about your content. Strive to create intriguing email address lines. Plus, in the body of your email, develop short articles that are short, interesting and focused on the recipient's needs. Answer the question, "What's in it for me?" or WIFM. Finally, include several calls to action that invite readers to click on a link to a landing page on your website. That's where you'll try to engage them to buy something or provide information about themselves.
SMS messaging (also known as "texting") is another important marketing tactic. It's the communication method of choice for millennial clients. Messages texted to their mobile devices have a much higher open rate than emails do.
Texting is a great vehicle for transactional messaging (e.g.: sending appointment reminders) and for clinical communications (e.g.: updating clients on their pets' post-surgical condition). It's also great for facilitating client treatment signoffs. For example, texting makes it more likely you'll get an immediate response to a crucial treatment query. Here are some other great reasons to use SMS messaging in your practice:
Reduces appointment no-shows.
Provides documentation of pet owner responses to clinical questions.
Helps to generate online practice reviews.
Speeds invoice payment.
Answers ad-hoc client questions as quickly as possible.
Key point: make sure your SMS system lets your team send and receive texts through your existing office computers and practice phone number. This makes texts more convenient and seamless for your employees to produce.
Social media marketing
Most veterinary practices use social media to promote their businesses. That's because clients expect you to be online. If you're not, they may question whether you're equipped to provide state-of-the-art veterinary care. Another reason: it's an effective way to strengthen your brand and generate prospects.
Facebook and Instagram are the two social-media platforms vets use most. Whether you pick one or the other or both, make your social media activity more about your pet owners than about you. Publish helpful pet-care tips. Share photos of pets coming into your practice for care. Generate posts that synch with pet-relevant holidays and events. The point is, the sky's the limit when it comes to social media posts. However, take care to post only accurate and compliant content and to maintain client privacy.
To make your social media activity successful, implement these tips:
Appoint a social media champion for your practice.
Develop a plan and policy for your social-media activity.
Get pet-parent approval before posting photos of them and/or their pets.
Develop a posting calendar.
Preschedule your posts using an application like Hootsuite or Buffer.
Create a social media policy for your staff so they know what they should and shouldn't post.
Finally, integrate your social media campaigns with your practice's marketing strategy, plan, newsletter, website, blog and email marketing. For example, content posted on social media can also be used in your newsletter, in emails, etc. Multiple-use increases synergies and drives marketing results.
Facebook custom audience
Running Facebook ads is an excellent method of bringing new clients into your practice. But it's also a great way to remarket your business to existing clients. To create a Facebook Custom Audience, upload your client list to Facebook to see which clients are also on Facebook. Those that are will see your Facebook ads.
Expect to match 30% to 70% of your clients. The higher the quality of your client list, the more FB matches you'll get.
Creating a Facebook custom audience can be complex. Go here for instructions.
Prospect/client e-newsletters
E-newsletters help you educate your clients and prospects about pet health maintenance and treatments. They also help them get to know you and your team better. Finally, they keep your practice at the forefront of their minds and increase prospect conversions and long-term client loyalty. Everything you do for pets can be fodder for your newsletter. Micro-chipping days, free nail clipping events, seasonal health tips and more make for informative newsletter articles.
Success tips for your practice newsletter include:
Integrate it with your practice brand.
Establish a content strategy.
Make sure your articles are relevant and written to a high professional standard.
Write a captivating subject line.
Make sure it displays properly on mobile devices.
Publish consistently.
Tap Town/City Hall pet license database
All pet parents must license their animals with their local government office. Since many municipalities are committed to data transparency, you may be able to acquire a list of pet license holders to which you can email information about your practice. New licensees are an especially valuable data subset. Whether new or long-term pet owners, send them highlights about your practice, promote upcoming events and explain your practice's veterinary specialties. Check with your town hall regarding its data transparency policies.
For information on 360 Coverage Pros veterinary malpractice insurance, review our coverage information.