Veterinarian Interests
12/19/2022
Achieving Work and Life Balance in Your Veterinary Career with Dr. Julie Cappel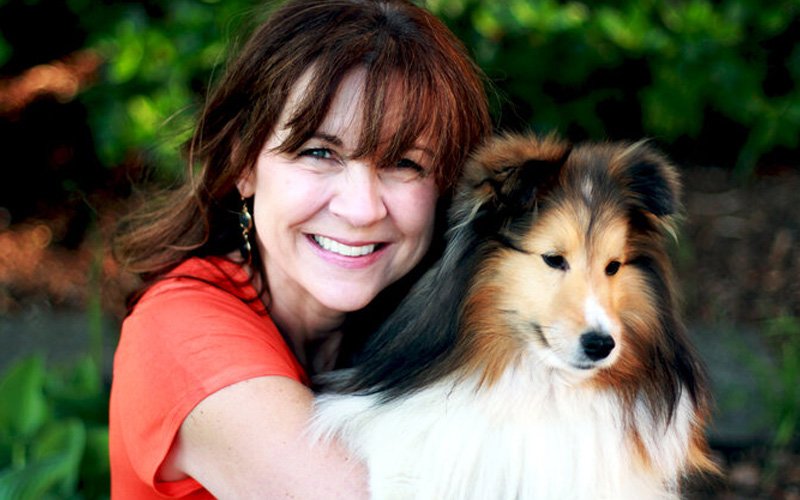 Veterinarians wear many hats: Practice owner, business partner, pet owner, and at times, emotional support for clients. This doesn't begin to encompass the various other elements of running a busy veterinary office and hiring reliable employees.
Veterinary professionals fulfill these roles daily knowing they can be reported to the AVMA at any time if a client is dissatisfied. Not surprisingly, being a veterinarian is considered one of the more stressful occupations out there.
Julie Cappel, DVM is an accomplished veterinarian and veterinary life coach stepping up to help fellow veterinary professionals live a more balanced lifestyle. As a practice owner and as a practicing small animal, avian and exotic veterinarian, Julie is also a wife and a mother of two children. She has lived the pressures of combining a demanding veterinary career with family and relationships. Because of these experiences, she easily understands the feelings of being overworked, overwhelmed, and under-appreciated.
Paying it Forward as a Veterinary Life Coach
Even though she has two businesses (practicing veterinarian/owner and veterinary life coach), Dr. Cappel lives an abundant, full, and enriching life. Looking around and seeing the struggles and anxieties experienced by so many of her colleagues, she felt called to help them find the same balance and contentment in their own lives. As a life coach, she has a way to pay it forward. She shares the strategies she uses. Her clients speak highly of her and how she helps them take control and reclaim their happiness.
Dr. Cappel not only coaches veterinary professionals on an individual basis but she's also been a featured guest speaker at many veterinary-related events. With presentations focusing on reducing burnout, stress, and compassion fatigue, she provides relevant and valuable strategies everyone can use.
Liability Insurance is Peace of Mind
Recently, Jonathan Decker of 360 Coverage Pros had the honor of appearing on Dr. Cappel's podcast, The Veterinary Life Coach. During this episode, Dr. Cappel and Jonathan discussed the changing times and how veterinary liability insurance is more important than ever.
As a certified life coach, Dr. Cappel naturally looks for ways to decrease anxiety and increase a sense of peace in her clients. We thought it worth mentioning that liability insurance can also be considered a form of peace of mind.
In today's world, pet parents have access to various resources and an association's contact information at their fingertips with just a few strokes of their keyboard. Sometimes, when a pet parent is emotionally distraught or angry, rationale and reason are not foremost in their minds. We've all heard stories about the angry pet parent who, upon being presented with a bill they didn't like, reported a veterinarian to the AVMA in the heat of the moment.
If a pet parent believes your actions or behavior caused harm or emotional distress to their pet or themselves, you may find yourself dealing with a lawsuit.
Veterinary Liability Insurance Protects You and Reduces Stress
It's safe to say that the present trend leans towards increasing negligence or malpractice suits because pet parents view pet loss or injury as if happening to a human family member.
The very thought of having to deal with a malpractice suit is enough to raise anyone's blood pressure. But the harsh reality is that the results of a malpractice claim and court case, ruled against you, can be catastrophic to your life and business. Loss of license, your practice, and immense financial loss are all probabilities if this happens. Having your own veterinary liability insurance policy protects you and can significantly decrease the damage inflicted in these cases.
It's easy to see why Dr. Julie Cappel asked 360 Coverage Pros to speak on a Veterinary Life Coach podcast show. Knowing you are covered if the unthinkable happens can only decrease stress and anxiety.
Get Help Balancing Your Veterinary and Personal Life
If you're struggling with finding balance or want a more enriching lifestyle as a veterinary professional, Dr. Cappel works with veterinary professionals dealing with a variety of concerns. Family/life balance, stress, overwhelm, general anxiety, the pressures of running a busy veterinary clinic, office-related stress, conflict with pet parents, and compassion fatigue to name a few. Often, the best way to overcome challenges and move forward is by partnering up with a certified life coach who is trained to help you achieve your goals. You can learn more about Dr. Cappel's services at https://juliecappel.com