Veterinarian Interests
10/19/2022
Are Veterinarians Prepared if Their Reputation Comes Under Attack?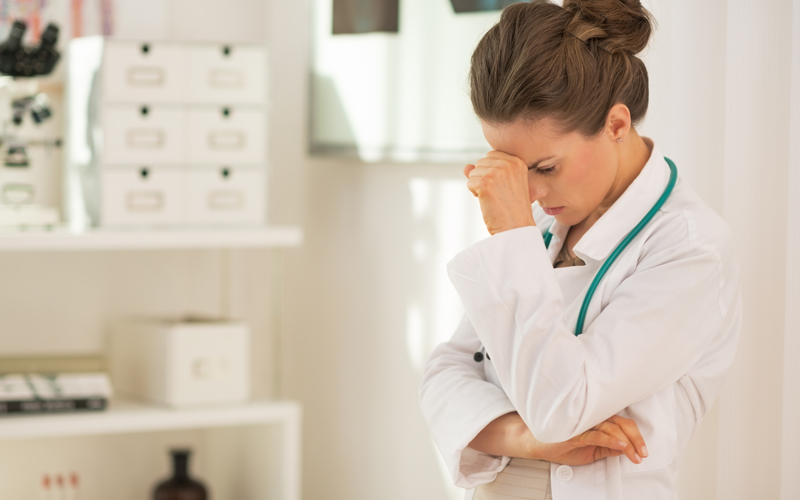 As a veterinarian, you help clients take care of their beloved pets and keep them healthy. However, what happens if your reputation comes under attack? How do you handle a crisis? Are you prepared to deal with the fallout? Continue reading to learn how veterinarians like you can protect their reputation and what they should do if they come under fire.
How to Handle a Crisis
The first step is to stay calm. This can be difficult when your livelihood and reputation are on the line, but it is important to keep a level head. Next, you will need to assess the situation and figure out what happened. Once you have done this, you can start the process of managing the crisis at hand with these steps:
Identify the problems and take necessary action– It is critical to take effective action if you want things to improve. If you don't do this, the difficulties may keep recurring. Making sure you have rooted out the correct issue is vital to preventing further problems and expenditures your practice might face.
Keep the lines of communication open– During a crisis, it is more important than ever to keep your clients updated and informed. This will help to build trust and keep them coming back to your practice.
Be willing to bring in outside help– There is always an expert available to assist you with managing your crises if you are willing to pay. Seeking out a local public relations company is a great place to start.
Be willing to learn– Every unpleasant incident is an opportunity to learn a lesson. So, with every incident, you will have an opportunity to create new solutions to your problems and grow your skills to new levels.
Be proactive about preventing future crises– After you have weathered the storm, take some time to reflect on what happened and what you can do to prevent it from happening again. This may mean changing some policies or procedures at your practice. It is also best practice to create a crisis management plan. Come up with scenarios you would consider a crisis, and plan out how you should react and respond in advance. That way, if the time ever comes where that problem occurs, you have a better idea of how to respond.
Responding to Cyberbullies and Online Criticism
In today's world, one of the most common ways veterinarians' reputations come under attack is through cyberbullying and online criticism. Unfortunately, with the rise of social media, it is easier than ever for dissatisfied customers or trolls to leave negative reviews or make hurtful comments. So, how do you deal with this type of situation?
The first step is to assess what type of criticism you are dealing with. Is the complaint from one of your clients or is it from someone you do not recognize? Knowing the answer to this question makes all the difference. If the criticism is not legitimate and seems to be coming from a troll, you should not engage with the person or people causing the problem.
If the complaint is from a client and is legitimate, you should take the time to try and understand their problem or cause for concern. Responding to real complaints can help protect your reputation in multiple ways: First and foremost, your response will show the client you care enough about them, their pet and your practice to try and make things right. Secondly, and maybe more importantly, your response will show other current and prospective clients how much you care. As a bonus, responding to legitimate criticisms will help make the troll complaints seem even more disingenuous.
It is also a good idea to find a way to incentivize your happy customers to leave positive reviews or post supportive comments. According to BrightLocal, approximately 86% of consumers read reviews for local businesses before deciding where they will spend their money.
When Trouble Can't Be Avoided, Make Sure You're Protected
Even if you do all you can to prevent any trouble, your practice might still come under fire. If that is the case, make sure you have done all you can to be protected. This includes having proper insurance in place. 360 Coverage Pros Veterinary Liability Insurance was created for veterinarians like you. This policy will help protect you and your practice financially if you are ever accused of professional misconduct or negligence.
No one wants their reputation to come under attack; unfortunately, it can be part of being a business owner. By following the steps above, you will be in a much better position to weather any storm that comes your way. If you would like more information about 360 Coverage Pros Veterinary Liability Insurance or if you are interested in setting up a free consultation visit us at 360coveragepros.com/vets.