Veterinarian Interests
07/06/2022
Better Together - Top 5 Things Veterinarians Need to Understand About Millennial Clients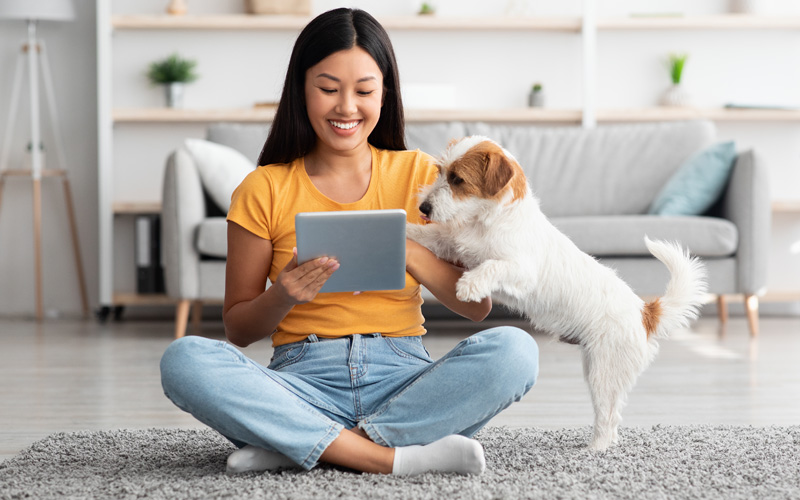 If you have been in the veterinary field a while, you've seen a lot of change. Technological advancements, a rise in the pursuit of holistic wellness and pet insurance just to name a few, but one thing you may not have expected is a drastic societal shift. We are currently living in a time of the widest generational gap of pet owners ever. While societal core values may remain, the tech skills of people born in the 1920s belonging to the Silent generation to the digital natives of Generation Z are vastly different. Although everyone wants the best for their pets, there is a wide contrast in the expectations of someone in their 80s versus someone in their 20s or 30s when it comes to their veterinary care requirements.
Someone in their 80s still wants to be able to pick up the phone and call your office to make an appointment. They are willing to be patient and wait, understanding that it may take a few days for their pet to be seen. Someone in their 20s or 30s, wants to go to your app and make an appointment for their fur baby to be seen this afternoon. According to Statista.com, Millennials are currently the largest pet-owning generation possessing 32% of the pet population in the U.S. and the stronghold of digital native pet parents will only grow as time goes on. Embracing tech-savvy services is imperative to the future of your practice.
The people who belong to the millennial generation are more likely to own a pet than have a child. In fact, 76% of Millennials are pet owners and more than half of them own dogs! They are also more prone to treating their pet as a child and willing to heavily invest in the wellbeing of their fur child. Understanding their needs and accommodating them appropriately will go a long way with this generation. They want you to know who they are and remember them when they come to the office. Kindness, compassion and a great bedside manner are important values for everyone, but you're most likely to get social media shout-outs and good Google reviews from the Millennials. They may even want to snap a selfie with you and post it on Instagram #greatestveterinarianever! Speaking of Instagram, social media is important for your business. If you aren't comfortable taking on the nuances of social media, task one of your tech-savvy staff members to head it up for you.
Millennials are the most educated generation. They are interested in learning and understanding the process. Taking the time and offering up your knowledge is meaningful and reduces the stress level of putting their fur babies in your care. Sharing information and teaching them best practices for caring for their babies is a great way to build trust with these pet parents.
Certain breeds of dogs are especially popular with Millennials such as bulldogs, pugs and boxers. Some of these animals are particularly prone to health problems leading to expensive vet visits. Educating your clients and providing pet insurance options to them is not only responsible but it also ensures that they will be able to afford the future medical needs of their beloved fur child.
It's important for you as a veterinarian and for the future of your practice to learn to embrace change. Lean into your younger and more tech-savvy staff to assist with your learning curve. Invest in continuing education and focus on learning how to best serve the generation that is the largest and most revenue-generating group of patients to date. Remember these 5 key tips as you think about the future of your practice:
Get digital. Today's pet parents are busy professionals. They want simple easy-to-use technology. Apps and text reminders are great tools to look into.
Social media counts. Don't let social media scare you. Embrace it and learn to be a part of it.
Millennials are listening and learning. Take a little extra time and walk them through your process.
Get to know them and their pets. They want to feel important and know you care.
Offer pet insurance. Fur babies mean everything to the Millennial pet parents and guiding them on how to best protect their family and finances is a smart move.
You may already be well on your way to best serving your Millennial clientele. If not, there is no better time to start. Begin by taking small steps to add digital services. You will be pleased with the results. And when you are fully embracing the changes that the Millennial generation has helped you make, you will see that you really are better together.