Veterinarian Interests
09/29/2022
Make Your Own Schedule as a Veterinarian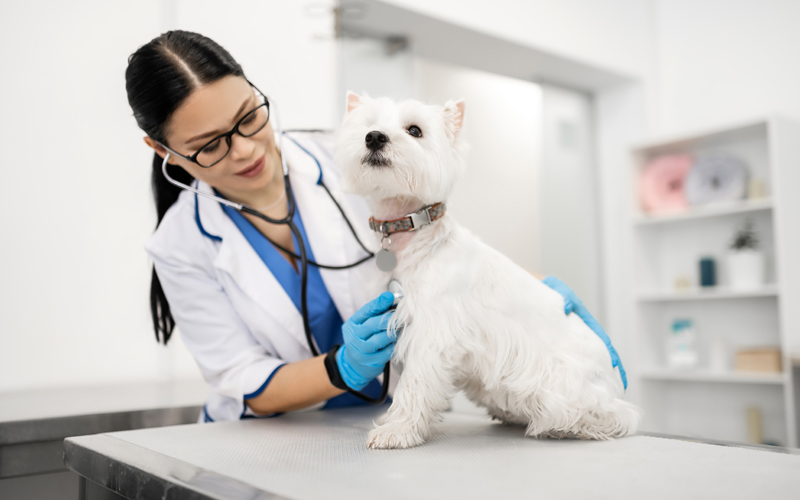 As a veterinarian, you not only have the opportunity to travel the world and care for animals in a variety of settings, you can also make your own schedule for better work-life balance. It sounds incredibly easy when said like that, but it may take a little work to think outside the box and find the best calendar for you and your patients.
Opportunities for Flexibility
Lately, especially with the aftereffects of COVID-19, caregivers have played a critical role in society, and it can be very demanding and taxing on them. Oftentimes caregivers will sacrifice their health for the benefit of others. This extends to veterinarians too because of the uptick in pet ownership throughout the lockdown. With more patients to treat, a typical workday may become longer and mental health concerns, like burnout and compassion fatigue, more prevalent. However, it's not all bad. The veterinary field embraced new ways of working, which made the demanding field a bit more dynamic. Out of chaos, an opportunity was found: Treatment delivery in settings outside of the norm are more popular now. This includes curbside appointments, which are basically mobile visits to wherever the patient is, and telemedicine, which can be done through video chat or a phone call depending on the situation. These treatment modalities aren't new but are becoming more popular amongst pet owners and veterinarians. Offering mobile or virtual veterinary services could be a great business decision for your professional career and a great personal decision for better work-life balance.
With greater flexibility becoming more of a necessity in all professions, there are an increasing number of possibilities to break out of the old-fashioned nine-to-five mold and start making your own hours. For example, a fairly new service called IndeVet was founded in 2017 and lives by its mission, "…to make veterinary medicine better. We've been through the long rotations, the office drama and the last-minute schedule changes. It drove the joy out of our jobs and, more importantly, out of our lives. So we took it upon ourselves to make a change." This company aims to help veterinarians set their own schedules— they choose where, when and how often they want to work. The benefits of this are similar to a freelancer or a travel nurse. By being a part of many different teams and businesses, there's the ability to learn more trade secrets, gain diverse experience and explore professional likes/dislikes.
Considerations for Care
A close second to taking care of yourself is making sure you're providing the best possible care to your patients; whether you're working in a zoo, at a hospital, at a local practice, virtually, on the road, on a farm or in a remote village. Here are some tips on how to make sure you're delivering the best care while working how, where and when you want:
Consult with local experts to get a better understanding of the local animal population and its needs.
Familiarize yourself with local laws and regulations regarding animal care.
Take steps to ensure you have the necessary supplies and equipment to care for the animals in your care properly.
Manage your own time and schedule effectively.
Be aware of the typical hours your patients will need care. This will vary depending on the type of animal you are seeing, but you should have a general idea of when your patients will need to be seen.
Be flexible with your schedule. You may need to be available for emergency appointments or last-minute cancellations, so it is important to have some elasticity built into your schedule.
Communicate effectively with your clients. Let them know what your schedule is and when they can expect to hear from you.
If you choose to break the mold of regular working hours and treatment modalities, we recommend you consult your veterinary professional liability insurance expert to find out if you're covered in atypical scenarios.
Veterinary Malpractice Insurance that Fits Your Needs
360 Coverage Pros offers unparalleled Veterinary Professional Liability Insurance for veterinarians and veterinary practices offering companion animal veterinary-inspired services. These include lizards, rabbits, birds, small rodents, dogs, cats, sheep and more exotic species. Protect your practice, employees and interests— both in your office and offsite during various field visits. Safeguarding yourself against accusations of negligence and malpractice has never been easier. The 360 Coverage Pros Veterinarian Professional Liability Program provides peace of mind while you focus on running your practice. With one of the easiest click-and-bind coverage processes in the industry— at extremely affordable prices— the choice is easy! If you have any questions about how you should apply for coverage, please schedule a consultation with an expert.
360 Coverage Pros can provide you and your business with many benefits including:
A program specifically designed for veterinarians working exclusively with companion animals, which covers the business entity, independent contractors/employees and additional insureds.
24/7 access to a legal advisement hotline, exclusively for insured policyholders.
No deductible.
Monthly payments starting at just $17.50.
A fast and easy online application.
Instant proof of insurance.
A painless, automatic renewal process.
First-class customer care professionals.
Looking for non-companion animal coverage? Get a custom quote.