Veterinarian Interests
04/04/2022
Paper Files Are a Thing of the Past! Digitize Your Veterinary Practice and Make Sure They Are Protected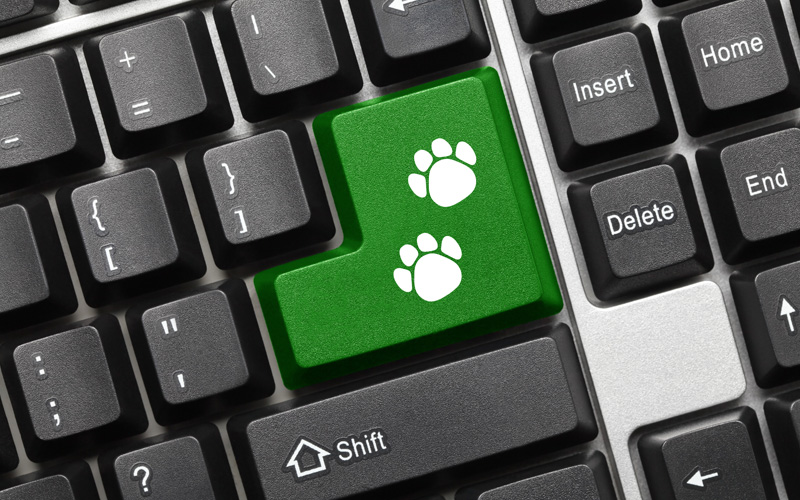 To digitize or not to digitize your patient records. If you haven't done it yet, it's not too late.
Veterinary medicine professionals have debated whether to go digital for many years. Some practices adopted electronic medical records early on. And when storing records in the cloud became a viable option, they signed up for that, as well.
Other practices elected to wait and see how technology evolved. They wanted to know that cloud-based file storage was safe over the long term.
But the calculus for going digital has changed over the last several years. For one thing, the pandemic established the value of digitizing nearly all business functions, including patient records. Being able to access animal medical files remotely on any device proved invaluable during pandemic shutdowns. Veterinary businesses that were forced to digitize during the pandemic are now looking to make that shift more expansive and permanent.
The recent growth in cybercrime directed at veterinary providers has also made vets more receptive to going paperless. Compared with maintaining your own local server and data-storage devices, moving your files online is a more secure option. The companies that offer cloud-based veterinary practice management systems, including electronic patient records, maintain more robust security than individual veterinary practices can afford to. In these days or mounting cyber threats, especially from Russia, it makes sense to move your invaluable practice and patient information to the cloud.
Given these arguments, are you still operating on a paper basis or, perhaps, combining electronic files with paper documents? If so, now's the time to consider whether it makes more sense to go digital. Going that route will mitigate today's heightened risks and leverage your post-pandemic opportunities.
Benefits of a Digitized Paperless Veterinary Practice
The case for digital is stronger than ever for both large and small veterinary practices. Here are some of the benefits that quickly accrue to digital veterinary companies.
Better access to information: Paper medical records can be expensive to store and hard to locate. Access problems produce workflow bottlenecks and potential customer-service problems. Poor access can also lead to delays in rendering proper medical care. If this results in the death of an animal under your care, you may be looking at a malpractice lawsuit. With electronic medical records safely stored in the cloud, you can access patient files anywhere from any device. And not just you, but anyone on your veterinary-care team.
Enhanced file protection: Paper documents often get lost, misfiled, stolen or defaced. A fire or flood in your location can destroy them. Fortunately, digital records stored in the cloud are immune against fire or water damage, are unlikely to get lost and are robustly protected against cyberattacks. For ultimate cybersecurity, migrating your records to the cloud is the only way to go.
More efficient form creation and processing: Since veterinary practice management systems come loaded with various form templates and clinical note-taking, time formerly spent designing forms, writing notes by hand and placing paper files in cabinets will become a thing of the past. And since you no longer need to manually store records in file cabinets or search for them, you'll need fewer clerical employees. The time and money savings alone usually justifies the digital transition.
More accurate: Having to decipher messy handwritten clinical notes is not only a time-waster, it can lead to miscommunication with tragic consequences. Digital records, on the other hand, improve documentation quality, saving time for all staff involved and assuring higher-quality medical outcomes.
More sustainable: If you're concerned about the future of the planet, going digital will make your practice more environmentally friendly. You'll use less paper and produce less waste, which will give your practice a more sustainable environmental footprint.
Stronger cooperation: Being able to generate, store and share pet-patient medical records means every person and entity involved in their care can easily consult the documentary record. This produces more informed clinical discussions and better medical outcomes for the animals under your care.
More contemporary business: When your pet parents see that their vet is using the latest technology, they will feel more confident in your ability to care for their pets. This will have a direct impact on their satisfaction with your practice and their willingness to refer you to their friends and family.
Benefits of Cloud-Based Practice Management Systems
Moving to electronic records often goes hand in hand with migrating to cloud-based practice management software. As with paperless files, veterinarians have debated going this route for a long time. With each passing year, more have made the transition. It's not hard to see why. Cloud-based digital workflow allows you to do everything you need to do to run a successful veterinary practice . . . but better, cheaper and faster.
For example, electronic systems let you:
Track patient data, book appointments and access history on an integrated electronic platform.
Search records by name, type of disease or other desired information.
Electronically capture and store diagnostic images.
Track and order drug inventory.
Access information from any portable device from any location (assuming it has internet access).
With these enhancements come greater speed; accessing cloud data will usually be faster than accessing a local, older storage device. A cloud system is also more scalable, meaning you can increase capacity because local hardware constraints no longer apply. Finally, cloud systems help you save money because you only pay for capacity used rather than for new servers or hard drives. You also don't have to delete data for your at-capacity system to run smoothly.
Finally, cloud-based systems protect against data breaches resulting from employee errors and external bad actors. If you worry about foreign hackers holding your IT system hostage—as they did in 2019's attacks against National Veterinary Associates—moving your business to the cloud makes perfect sense.
In short, given recent history, the paperless case is more compelling than ever. Protect your practice and its valuable data by digitizing your business if you haven't already. And consider transferring your business risks to an insurance company by maintaining robust malpractice and cyber liability/data breach coverage. After all, having peace of mind is priceless.
For information on 360 Coverage Pros veterinary malpractice insurance and cyber protection, review our program information.