Veterinarian Interests
11/30/2022
Relief Work for Veterinarians Offers A Much-Needed Work-Life Balance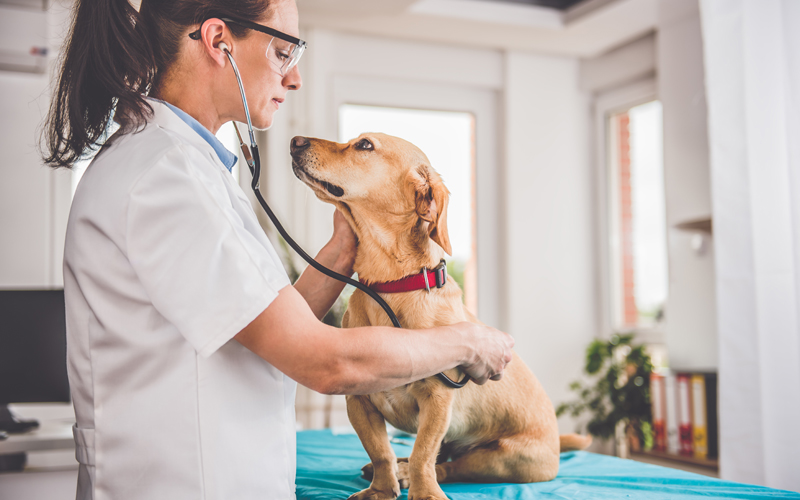 Veterinarian relief work can offer a valuable and enriching experience for any doctor in the field. Relief work provides veterinarians with a healthy work-life balance and may even help prevent burnout. Relief work is excellent for newly graduated veterinarians trying to determine which field may be right for them. Veterinarian relief work is also a good choice for retired veterinarians who still wish to work with the ability to make extra money without the hassle of obligations that accompany working full-time for a clinic.
The Real Benefits of Veterinarian Relief Work
What Is a Relief Veterinarian?
A relief veterinarian typically accepts temporary contracts with animal hospitals or clinics to fill a temporary vacancy for a permanent staff member when they take time off, vacation, or need family medical leave. Most relief veterinarians have more than one contract at a time, allowing them to generate steady income while taking control of their schedule and maintaining a healthy work-life balance.
How Can Relief Work Help Prevent Burnout and Promote a Healthy Work-Life Balance in the Veterinarian Field?
Relief veterinarians are self-employed, and the field is becoming higher in demand among professionals in the field. In a recent study, 86.6% of veterinarians reported that their workplace did not have burnout prevention methods. Relief work allows clinicians to take matters into their own hands by only accepting positions they wish to take.
Veterinarian relief work also gives clinicians the power to diversify their work schedules. Many relief work veterinarians have multiple contracts at one time, allowing them to make connections with many hospitals and clinics. The variation in the environment can enable clinicians to network with their peers, and it can change things up so they never get bored.
Relief veterinarians can choose where they work and what shifts they want to take. Taking control of their work schedule can significantly reduce the negative impacts of a high caseload and increase a veterinarian's quality of life.
Relief workers also provide other clinicians and clinic owners with the opportunity to take time off. This allows veterinarians to care for themselves and their families when they need to, rather than trying to push through symptoms of burnout. Mental health is essential, and veterinary relief work gives professionals the resources they need to take care of it by giving them the opportunity to be self-employed.
How Can Professional Liability Insurance Assist You in Relief Work?
Maybe you're hesitant to try veterinary relief work due to uncertainty about liability insurance.
But, what is considered professional liability insurance in veterinarian medicine?
Professional liability insurance is a type of business insurance that veterinarians need when practicing. The insurance can cover any mistakes, cases of negligence, or cases of personal injury.
In veterinarian medicine, professional liability insurance can react to the following scenarios:
Improper post-surgical medical care
Unskilled surgeries
Issues with vaccines
Incorrect diagnosis/treatment
Improper administration of medication
Violation of contract
Infliction of emotional distress
Failure to provide informed consent to pet owners
In veterinary relief work, professional liability insurance is important. Every policy can cover different issues. It's important to do your research to find one that fits your needs. With relief work, a veterinarian may want to make sure they're covered for general liability and any specialty you may practice in — like the type of animal or type of medicine.
Insurance companies, like 360 Coverage Pros, may offer specialized professional liability insurance for relief workers to ensure you're covered when practicing in different clinics or hospitals. The company even offers coverage for home and telehealth visits.
Where Can I Get Started With Veterinary Relief Work?
There are a variety of places you can go to search for relief work. Some of these platforms include the following:
IndeVet: Provides veterinarians with the ability to provide telehealth and work for a variety of hospitals and clinics. Take control of your work-life balance by creating your own schedule and working in a healthy environment. IndeVet considers employees full time at 34 hours a week, which gives you more time to practice self-care and do the things you love.
Roo: A nationwide online platform for veterinarians in need of relief workers. The company allows clinics to list their needs for veterinarians and choose the roles best fit for them.
360 Coverage Pros Professional Liability Insurance
Veterinarian relief work is a great option for any clinician looking to take control of their work-life balance. 360 Coverage Pros professional liability insurance can support you by easing your worries about coverage for malpractice while you're practicing on a variety of animals in any clinic setting.
With multiple packages to choose from, 360 Coverage Pros offers coverage starting at just $17.50 a month. The company can provide coverage for the business entity, independent contractors, employees, and more.
360 Coverage Pros allows you to focus on doing what you love — taking care of animals. The coverage includes practice for lizards, rabbits, birds, dogs, cats, small rodents, sheep, and other exotic species. Practice without worrying by knowing you're covered from negligence and malpractice.
With 360 Coverage Pros, you can enjoy the following benefits:
24/7 legal advisement hotline access
Instant proof of insurance
An easy-to-navigate application process
Low monthly payments
No deductible
Schedule a consultation with an expert to answer any of your questions to get started today.
Sources:
https://vetevolve.com/blog/interested-in-becoming-a-relief-veterinarian/
https://www.360coveragepros.com/veterinarian-interests/considerations-for-offering-telemedicine-as-a-veterinarian
https://www.360coveragepros.com/veterinarian-interests/make-your-own-schedule-as-a-veterinarian