Veterinarian Interests
11/11/2022
Why Veterinarians Need Professional Liability Insurance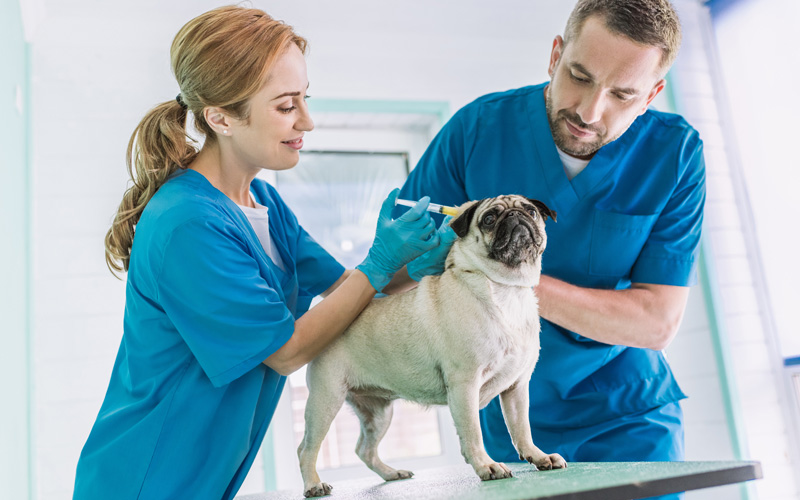 "One type of medical malpractice that has been historically overlooked but is becoming more common is veterinary malpractice (Justia)." Over time our attitudes towards pets have evolved to much more than just property ownership. Even courts are slowly changing the way pets are labeled in malpractice and negligence claims, which vary state by state.
"Historically, it has been possible to secure damages out of established legal principles concerning emotional distress over the loss of property with uniquely personal characteristics. A plaintiff may, for instance, claim recovery of the 'actual value' of the animal, which may include the animal's sentimental value to the plaintiff. A plaintiff may also claim negligent infliction of emotional distress, although in most jurisdictions, this tort would prove too narrow to cover a situation involving an animal. A plaintiff could claim intentional infliction of emotional distress, but must usually prove intent, wantonness, recklessness, or other outrageous and extreme conduct. Finally, a plaintiff may seek to recover emotional distress damages as part of a punitive damages award, regardless of the nature of the underlying tort (Nunalee, Weedon)." The trend has been that malpractice claims are becoming more common in the veterinary field because of this changing attitude and evolving issue.
The consequences of a malpractice claim and court case, if swayed against the veterinarian's favor, can be monumental. A veterinarian could risk losing their license, their practice, suffering great financial loss or emotional hardship. As such, it's becoming more apparent that veterinarians and veterinary offices need to protect their practices and themselves with professional liability insurance.
This type of insurance helps cover your legal defense expenses if a customer claims that you made a mistake that caused them damages or financial losses. It also can cover losses incurred if you lose your malpractice case and owe money to the plaintiff. It's important to understand not only the value that malpractice insurance brings to a veterinarian, but also how it all works. All veterinarians, even practicing residents, should consider holding their own insurance, as some practices may not have a policy that covers every veterinarian. Veterinary hospitals or practices typically have coverage that covers the business only and may include a standalone malpractice policy through the American Veterinary Medical Association Professional Liability Insurance Trust (AVMAPLIT). The practice owner is protected through these types of policies as well, but even for an owner there is still a risk gap. If the customer sues both the business and the individual, you're going to wish you had your own policy. In addition to the aforementioned risks, alleged malpractice can put a veterinarian's license at stake. In order to remain in good standing, you may incur heavy fees, which insurance would offset.
In the current environment, where pets are being considered more than just personal property—  instead special property with emotional value— here are recommendations on what to look for in malpractice insurance:
At least $1,000,000 of coverage
Nationally recognized civil litigation specialists
Consent to settle clause 
Nonexistent hammer clause
Specialized veterinary claims adjusters
A rider for license defense costs associated with state boards
As always, it's best to speak with an insurance broker who specializes in these policies and can help guide you to the best policy for your situation. A broker can help walk you through the details and make sure you're covered for the right time period and specific situations you choose. Every policy can be a little different and it's important to understand all the language within the contract that offers protection for negligence, errors and omissions (E&O) and breach of duty.
Learn More About the Malpractice Insurance We Offer
Our 360 Coverage Pros Veterinary Malpractice Insurance offers comprehensive professional liability insurance options for companion animal veterinarians starting at just $17.50 per month. You can apply online in minutes; receive coverage from an "A" rated carrier; get instant proof of insurance and receive first-class customer service with easy, automatic renewals. Other benefits include no membership fees; office, remote and telehealth coverage; 24/7 access to our legal-advisement hotline and no deductible. Our policy covers disciplinary/regulatory proceeding expenses, subpoena assistance, defendant's expenses, employee theft, Bailee coverage and optional enhanced coverage endorsement. It also offers coverage limits starting at $100,000 up to $1 million per claim. Visit our website to view coverage information and policy details or to schedule a free consultation.