Insurance Agent Interests
10/04/2022
Recruiting Young Talent for Your Insurance Agency
By Jason Rogers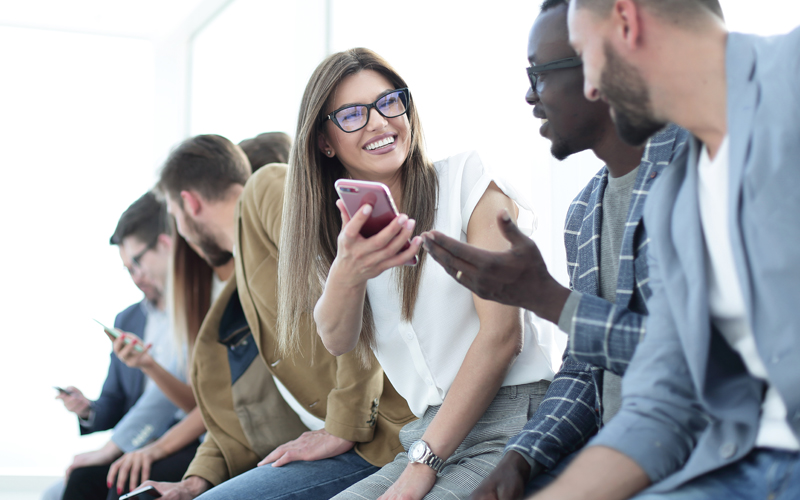 Are retirements decimating your insurance agency? Here's how to find some great young replacements.
Half of the insurance employees working today are planning to retire over the next 15 years, leaving 400,000 job vacancies in their wake. What's more, the independent property-casualty business is becoming increasingly gray. For example, 8.7% of agents are 39 years old or younger, but 76% are aged 50 and older.
These statistics illustrate an industry in crisis. Soon, insurance companies won't have enough agents and agencies to serve the American public adequately. And, with less new business coming on the books, companies will have trouble meeting their revenue targets. This does not bode well for their future financial strength or for the vitality of the agency system.
For their part, understaffed insurance agencies will face their own problems: anemic account growth, stagnant commission income, difficulty meeting service standards and a disconnect between agency capabilities and community needs.
At both the insurer macrolevel and the agency microlevel, the predominance of older workers will likely create gaps between insurers and their consumers, which, left alone, might change the insurance marketplace as we know it today.
Fortunately, companies and agencies have begun working hard to identify and hire younger talent. This will result in better continuity of sales and service and a greater ability to engage with young clients, who will become the loyal customers of tomorrow.
Why You Should Recruit More Young Agents
Meeting your financial targets is undoubtedly a big reason you'd want to recruit more young agents. But three other reasons are also crucial.
First, unless you balance your sales team with younger producers, you will end up with too many under-served consumers in your market area. Consumers will go elsewhere if your agency can't meet the public's need for insurance.
Second, not having enough young agents, not to mention account managers and customer service representatives, might limit your ability to digitize agency operations. Young insurance professionals are digital natives. They're comfortable with technology and enjoy working with it. Leveraging their digital experience will help to accelerate your journey to become a digital insurance agency.
Third, young employees have an affinity for working with millennial and Generation Z consumers. This will help your firm remain relevant in its marketplace.
How to Recruit More Young Agents
There's no magic bullet for recruiting and hiring more young agents. Implementing a range of tactics will move you in the right direction. Here are some major ones to consider:
Become an agency that prioritizes employee wellbeing– Providing the right mix of compensation, employee training, career paths and recognition will give you an edge in the talent arena. Today, employees— especially young ones— have multiple job opportunities from which to choose. Unless you can offer a career that ticks all of their boxes, you will have difficulty attracting them.
Go where the recruits are– Millennial candidates spend much of their work and personal time on the internet. Yet Liberty Mutual's and Safeco's 2022 Agency Growth Survey found only 42% of agencies studied ran online recruitment ads. Plus, only 39% sought candidates on their social media platforms. Lesson? If you want to recruit more young agents, marketers or service staff, ensure your message reaches them online.
Offer flexibility– The pandemic has been an eye-opening experience for all employees, especially young ones. According to a Bloomberg survey, half of millennial and Generation Z workers would resign if forced to return full-time to an office setting. Yet most insurance company and agency executives want their employees back in the office soon. This will likely be a deal-breaker for people who have grown accustomed to working from home or other offsite locations.
Establish your social credibility– Youthful candidates not only want their employers to provide them with an excellent career, but they also want to work for a company that's active in its community, helping to improve its quality of life. To appeal to these prospective workers, you'll need to prove your agency has strong social values and you're committed to making a difference.
Provide a strong candidate experience– Legacy recruiting practices, such as never acknowledging applications or not providing status updates during the selection process, won't fly with young candidates. They expect to be treated with dignity and respect and want to be fully informed about the status of their applications.
Be serious about job training– The "sink or swim" school of employee training won't impress millennial and Generation Z recruits. When they join your firm, they expect to receive robust training and ongoing professional development— not just for a few months but for the entirety of their tenure. To retain them, you'll need to keep providing learning experiences, feedback and rewards so they continue to believe you value their contribution.
By providing these benefits and more, you will position your agency as an employer of choice amongst young applicants. Once you establish this reputation, you may find that suitable candidates will approach you unsolicited, and your current staff will begin referring their friends and family to you.
Keep this up for several years, and you will seed your agency with many young agents and other employees who will position your firm for success in the insurance industry of tomorrow. Are you ready to make it happen?
With a young agency team, you may want to revisit your Errors & Omissions (E&O) risk exposure. To learn more> about our insurance agent and agency E&O program, visit our website.