Insurance Agent Interests
03/19/2018
Insurance Premiums Decreasing After Tax Reform
By Harry J. Lew
Consumer advocates are arguing for a $25 billion reduction in insurance rates due to the windfall insurers stand to gain as a result of the recently enacted Republican tax plan. This will presumably help consumers, but hurt agents, whose compensation is typically a percentage of policy premiums.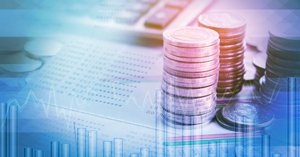 Leading the charge for insurance rate reduction are two consumer groups: the Consumer Federation of America (CFA) and the Center for Economic Justice (CEJ). The groups recently sent a letter to every state insurance commissioner arguing that a tax windfall reduces an insurer's cost structure. As a result, they say insurance departments should reduce premiums by an equivalent amount to prevent consumer overcharges.
". . . unless commissioners ensure that companies lower their rates, drivers, homeowners, and businesses will be stuck overpaying for coverage," said J. Robert Hunter, CFRA's director of insurance. Hunter is former Texas insurance commissioner.
According to a report in Financial Advisor magazine, Dave Jones, California's insurance commissioner, has just announced a broad insurance rate review as a result of the recently enacted tax cut. "Insurers will now realize significant savings from these recent tax reductions," said Jones. "Policyholders should also benefit from the reduced taxes paid by insurance companies."
Financial Advisor reported that over the last seven years, the California Department of Insurance has approved over $2.3 billion in rate reductions for state consumers and companies. The total comprises some $803 million in lower premiums for personal auto insurance and $455 million for personal homeowners.
In their letter to state insurance regulators, the two consumer groups challenged them to answer three questions:
How will the new tax law affect insurer profitability by product line and what is the basis for their assessment?
What steps are they planning to take in the next month to cause insurers to lower their rates in order to avoid excess profitability?
Do they support an NAIC effort to account for deferred tax assets?
In terms of impact on agents, lower premiums will affect compensation. However, if consumers find it more attractive to buy insurance because it's cheaper, agents may benefit from selling a higher volume of insurance than they were before the federal tax reduction. This may be a win-win for all concerned.
Sources: